Yesterday the Petaluma Health Care District provided CPR training to our PE & Weight Training classes. Thank you to the wonderful instructors who took the time to come out to THS and provide this important training to our students!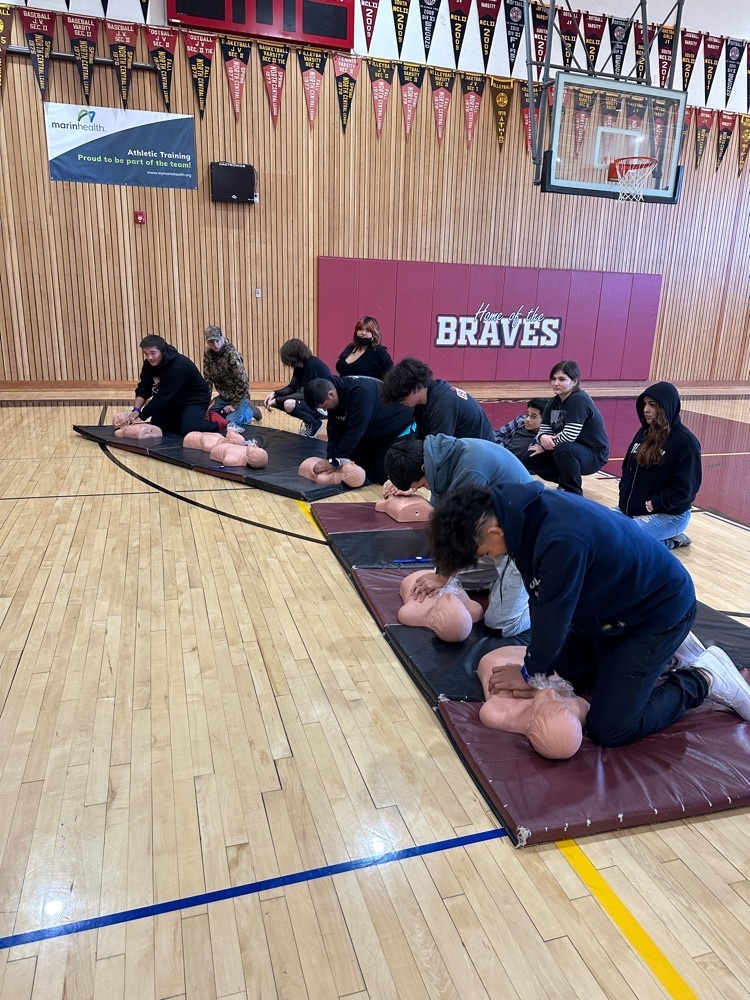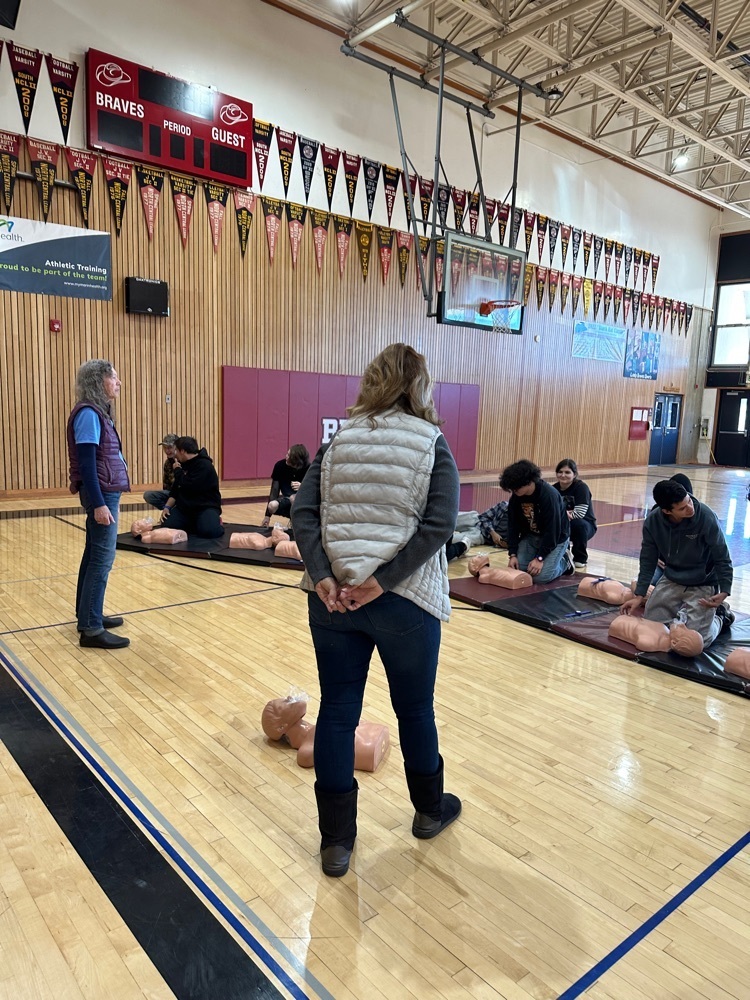 Today we held our annual Fall Feast! Thank you to all of our community donors and all the staff and community helpers who made today possible. We hope our THS community has a wonderful thanksgiving!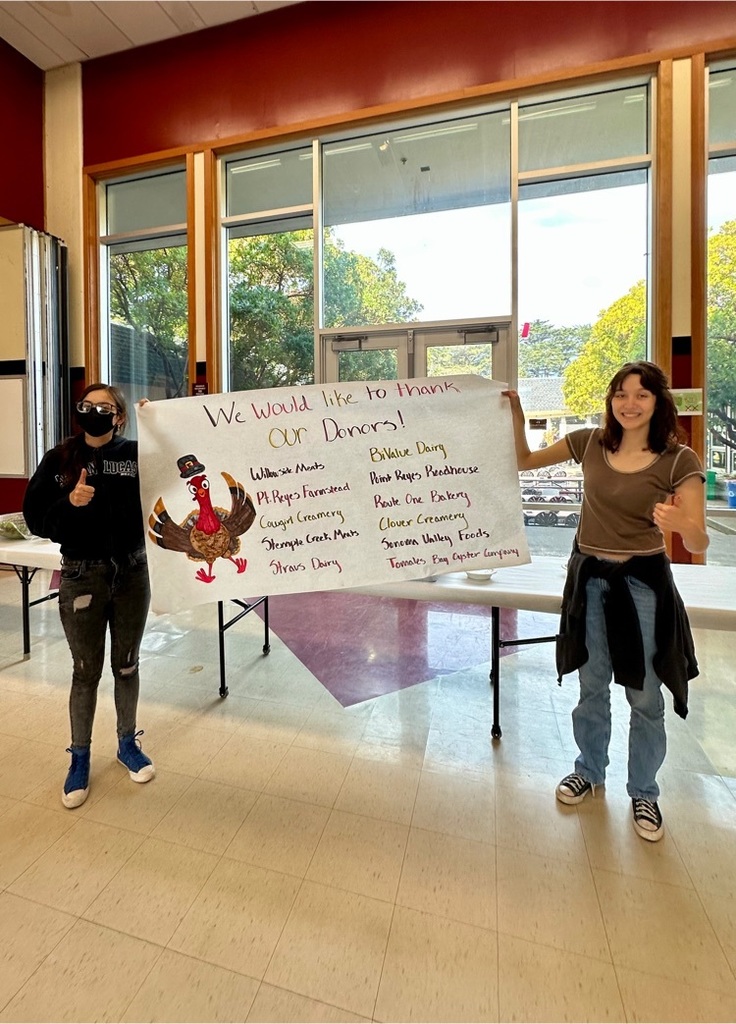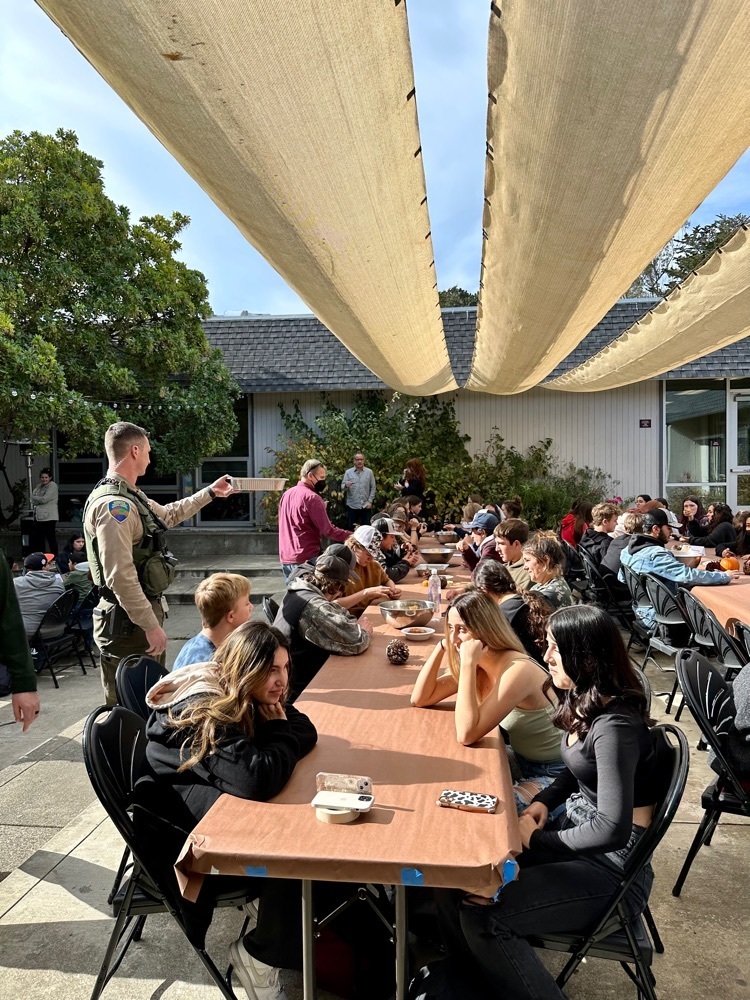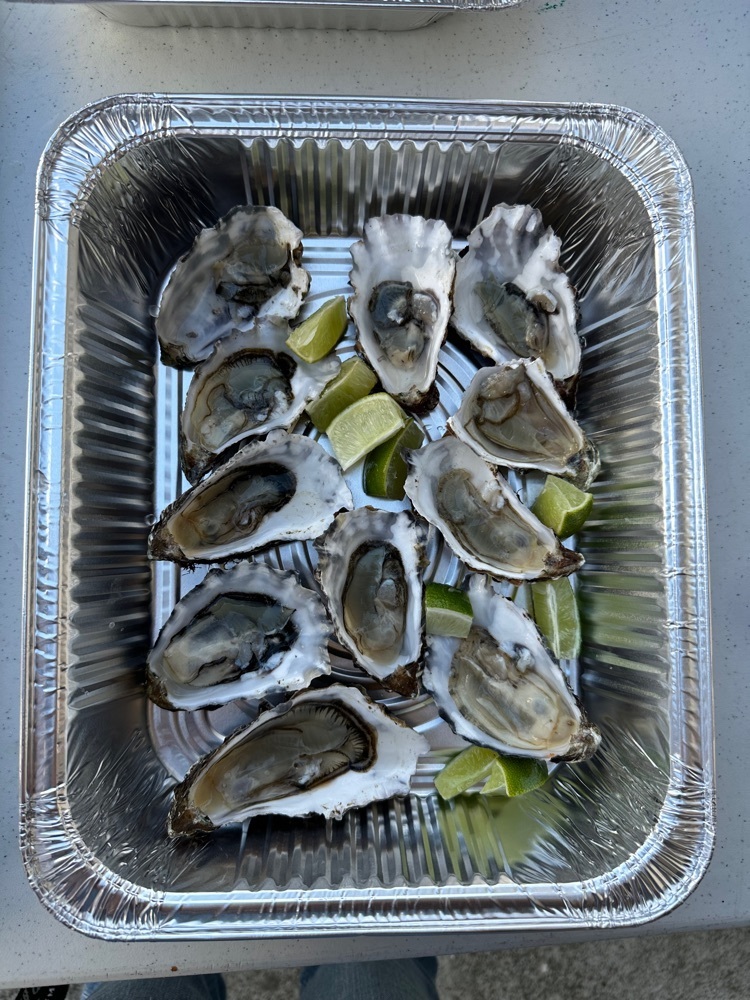 Something special happening here…Go Braves!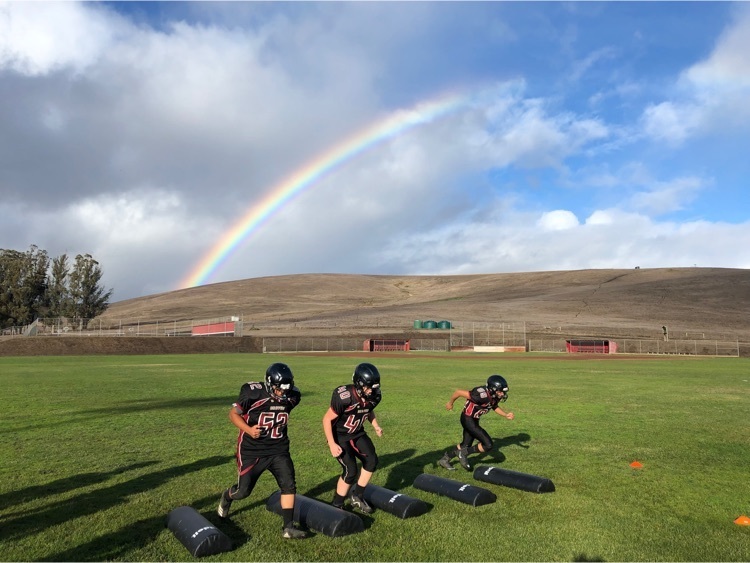 At the end of October, four Tomales FFA members had the opportunity to attend the 95th National FFA Convention in Indianapolis, Indiana with over 65,000 other FFA members! Here is an account of their trip; On our trip to Indianapolis, we had a wonderful time from attending convention sessions, to the expo and tours, to boarding the air-porter at 3am to head home. We started our trip bright and early with the opening convention session where we heard our National Officers opening address, and listened to a keynote speaker reminding us to "be bold". All of the sessions were held at the Lucas Oil Stadium, which is also the home to the Indianapolis Colts. After the opening session we walked to the convention center where the expo was held. There were many colleges and ag business booths that we got to explore and learn about, and collect lots of free swag. At the expo, we also got to shop at the FFA mega store and meet one of our favorite social media influencers. While all of us enjoyed spending our trip immersed in FFA, we also enjoyed eating some really good food and exploring the area around Indianapolis. During our trip we went to a few local restaurants recommended by other FFA chapters and tried some midwest staples like Cracker Barrel and Steak and Shake. We got to visit some of the popular attractions in the area and learn about the city of Indianapolis. One tour that we all really enjoyed was the Louisville Slugger Museum and factory in Louisville, Kentucky. On this tour we got to see first hand how Louisville Slugger baseball bats are made. We also toured Churchill Downs, and the Indianapolis Speedway. We ended our trip attending the closing convention session where we got to watch the new National Officer team be announced and installed. That night we were treated to a special dinner at what ended up being our favorite restaurant of the trip, Weber Grill. During our trip, Mrs. Murphy challenged us to find a member in their FFA jacket from all 50 states, the Virgin Islands and Puerto Rico, and we found all but three! We had a great trip and made lots of memories. We would like to thank Mrs. Murphy for taking us and the Tomales Friends of Ag and our community for helping fund our trip. We are lucky to get to have experiences like these to look back on and learn from!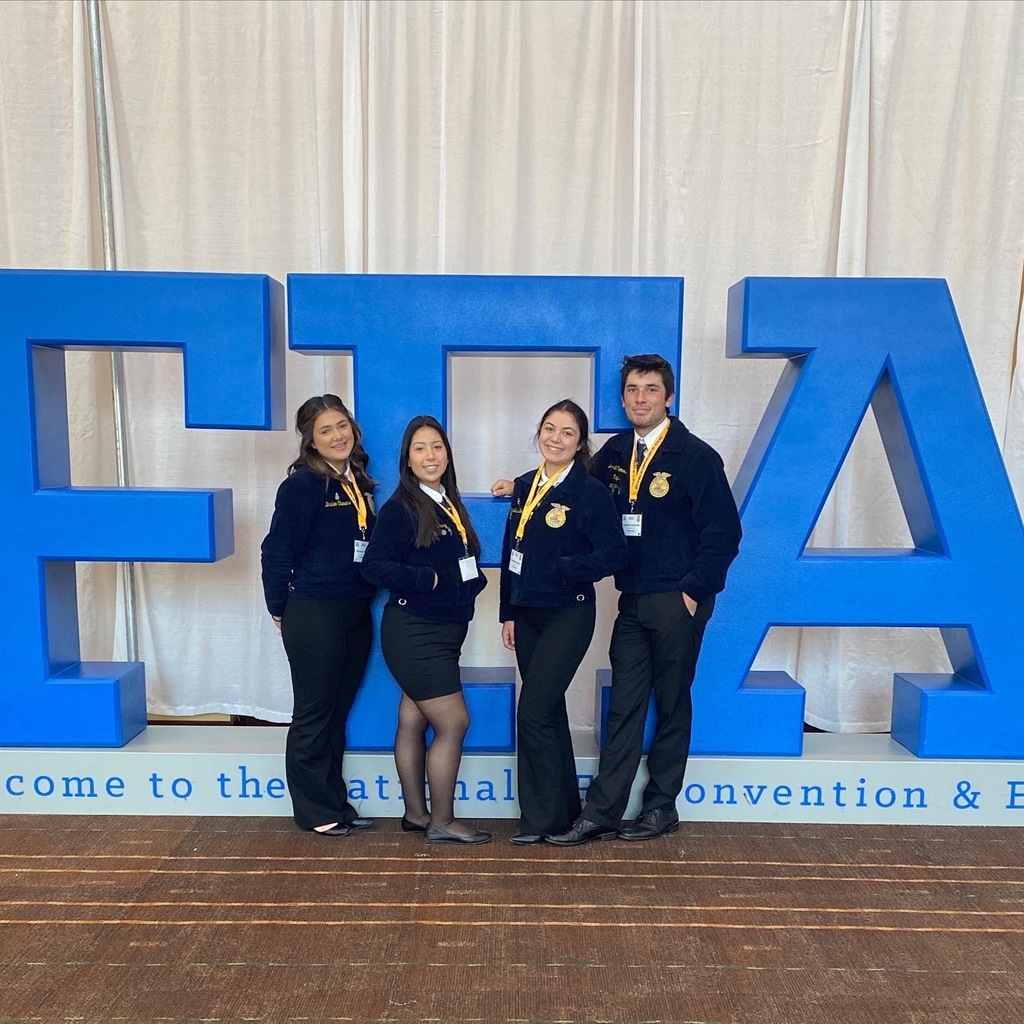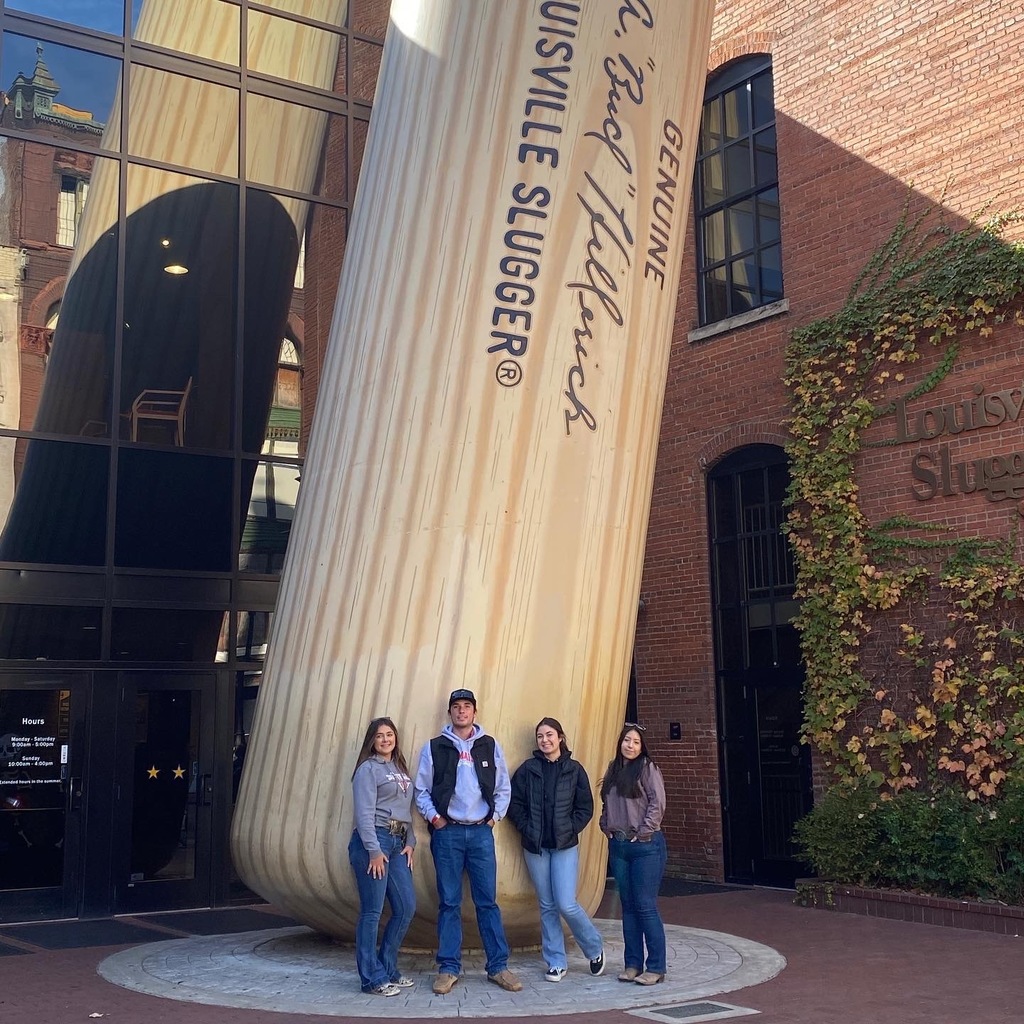 Tomales Braves vs South Fork Playoff Football at THS this Friday at 7:00pm There are no walk up tickets. All tickets must be purchased from GoFan:
https://gofan.co/app/school/CA23077

Congratulations to the Tomales High School West Marin Scholarship Program Recipients!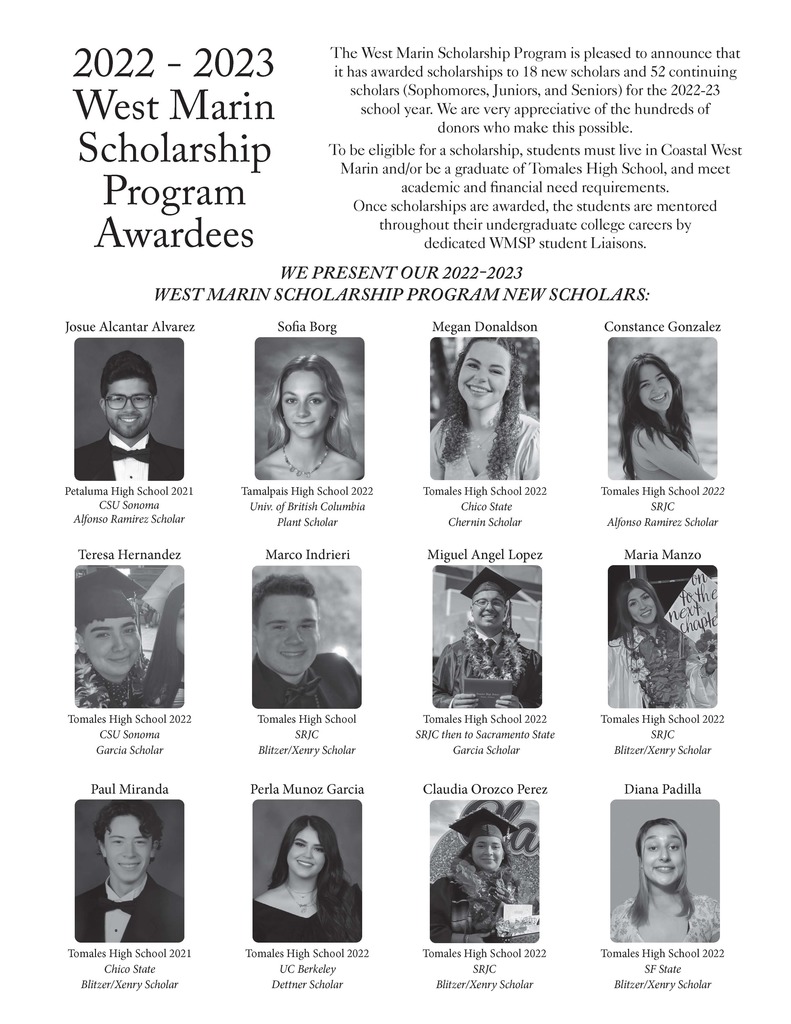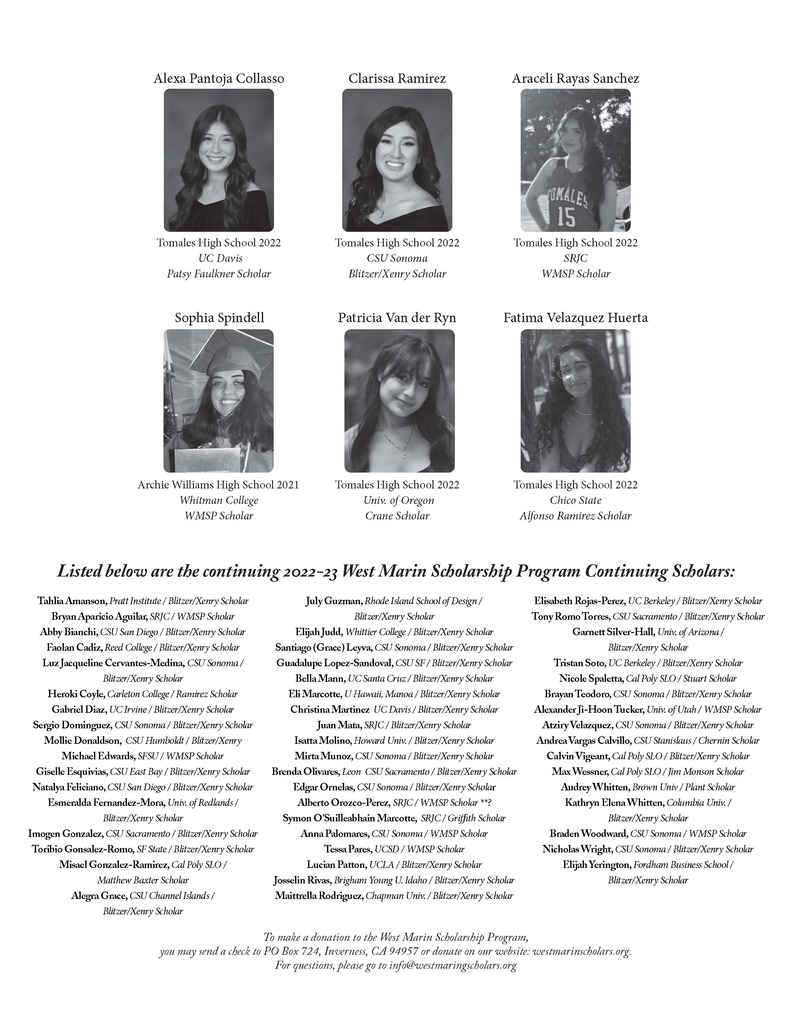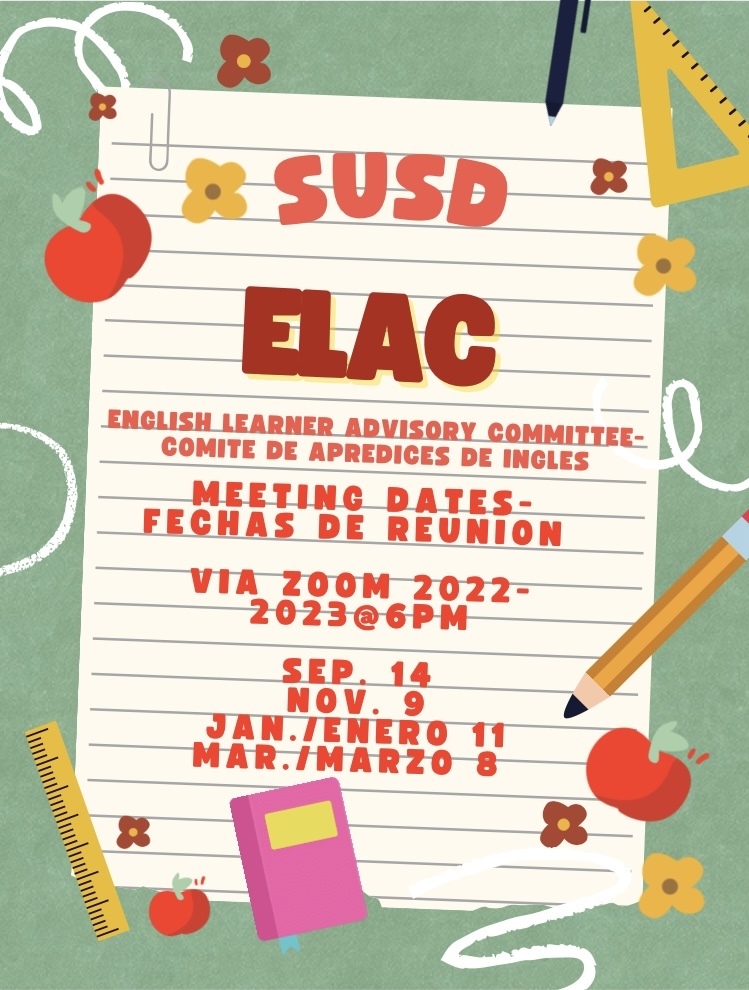 Check out this information from Rollin Root - they had a table at the Health Fair last Thursday....really cool program bringing access to fresh produce to our community:
https://www.agriculturalinstitute.org/rollin-root
Stop by our mobile produce stand on Mondays in Tomales & West Marin! The Rollin' Root is a farmers market on wheels with a mission to expand access to affordable, nutritious produce. Our food truck is stocked with seasonal fruits, vegetables, and dairy products from a variety of local farms. Cash, cards, and CalFresh payment are all accepted. Customers using CalFresh EBT are eligible to receive 50% off their purchase of fruits and vegetables through Market Match (up to $10 in discounts per day). Every Monday, West Marin residents can find the truck at one of three stops: 9:00 - 10:00 AM in Tomales (outside Route One Bakery) 11:00 AM - 12:00 PM in Marshall (next to the Marshall General Store) 12:30-1:45 in Point Reyes (next to Walnut Place Apartments) We are currently looking to hire an ambassador to spread the word about the Rollin' Root in Tomales. Those interested in receiving a monthly stipend for approximately 4 hours/month should reach out to
karimah@agriculturalinstitute.org
for more information.

Tonight's football game versus Emery has been cancelled. Stay tuned to see who our Football League Champions play in the playoffs. Seedings will happen this Sunday. Go Braves!

Dia de los Muertos at THS. This beautiful Ofrenda( alter) was created by Spanish and Leadership teacher Taly Romo and her students. Families of alumni that have passed as well as staff and student's contributed photos of loved ones.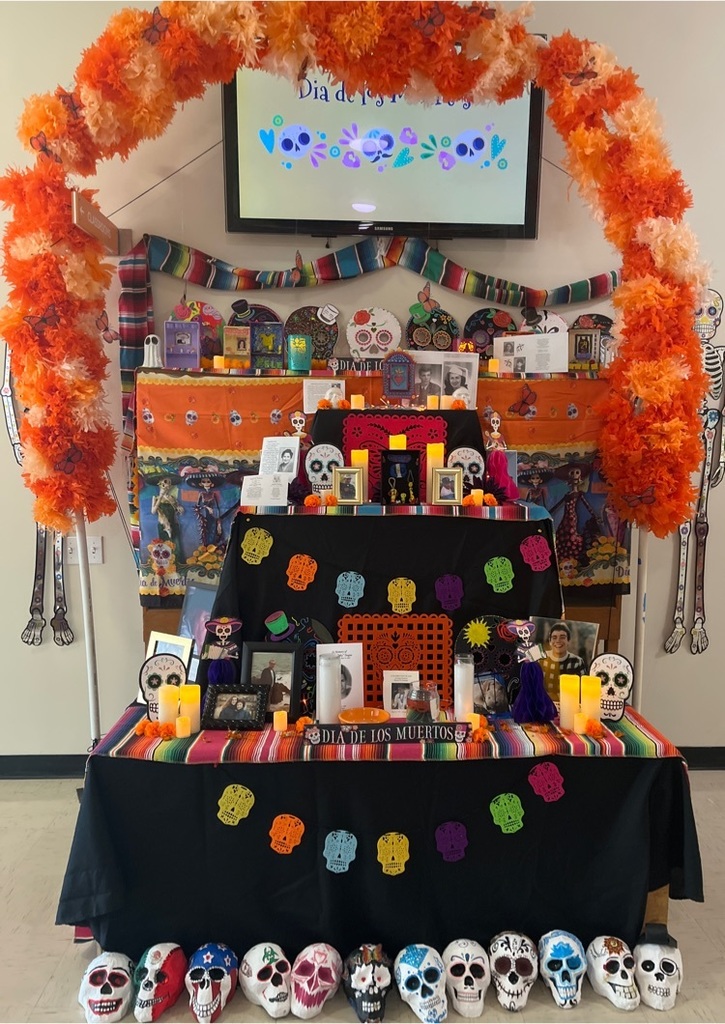 Southbound Bus will run everyday for the rest of the semester.

Support THS Class of 2023!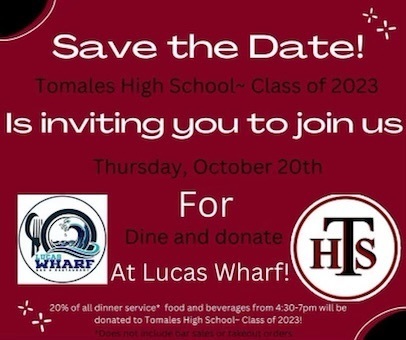 Power out in Tomales this morning. Internet will be down around the district. School will continue as we expect power to return this morning. We'll update you as the day develops.

Shout out to Jacquelyn from UC Davis for presenting to our students at lunch today! Go Aggies!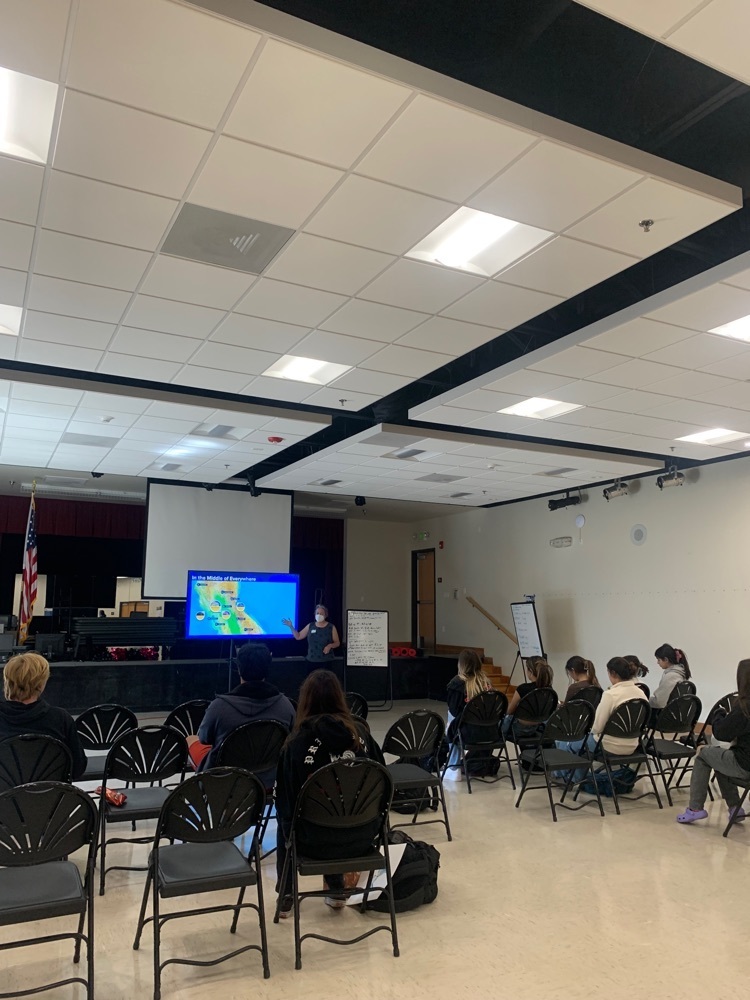 Congrats to our 2022 Homecoming Court Winner!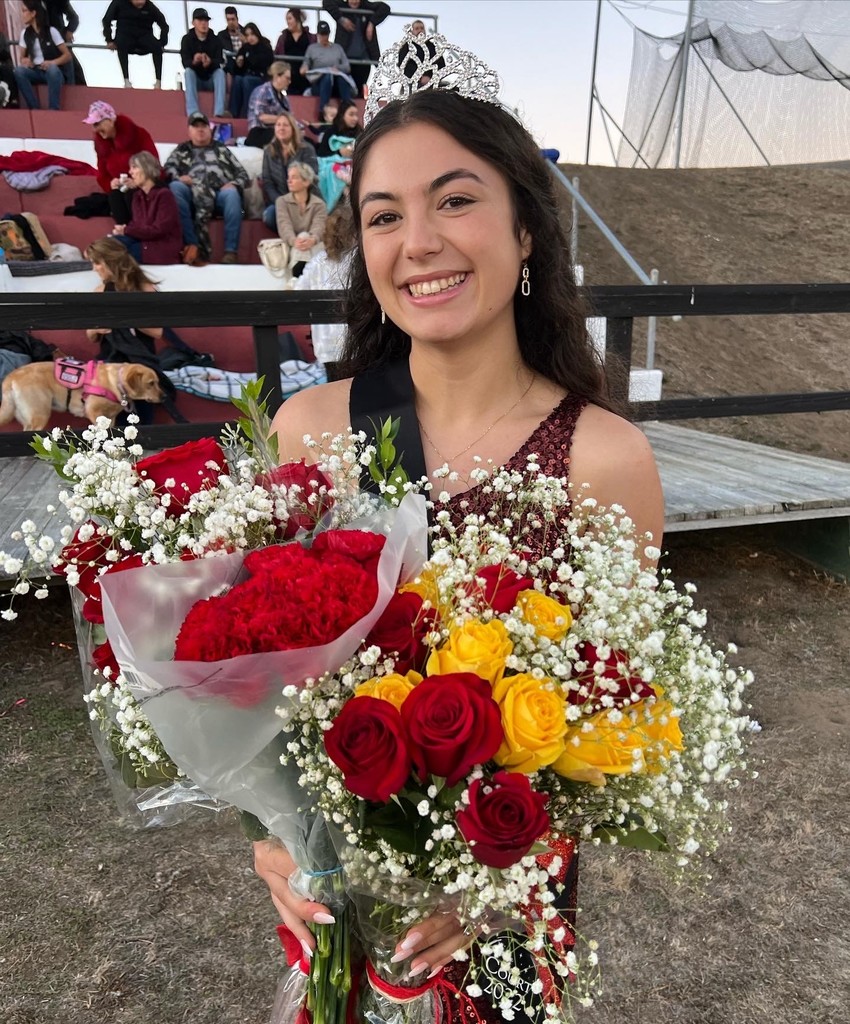 We will be hosting our first Shoreline Wellness Advisory Committee meeting next Wednesday October 5th at 4pm. This meeting will be virtual and open to all interested community members. We'll discuss the purpose of the committee, current wellness initiatives, and discuss our focus areas for the year. A zoom link and agenda will follow, but we wanted to make sure that you were able to save the date in your calendar, if you are interested in participating.